Rental Requirements with El Dorado Houses for Rent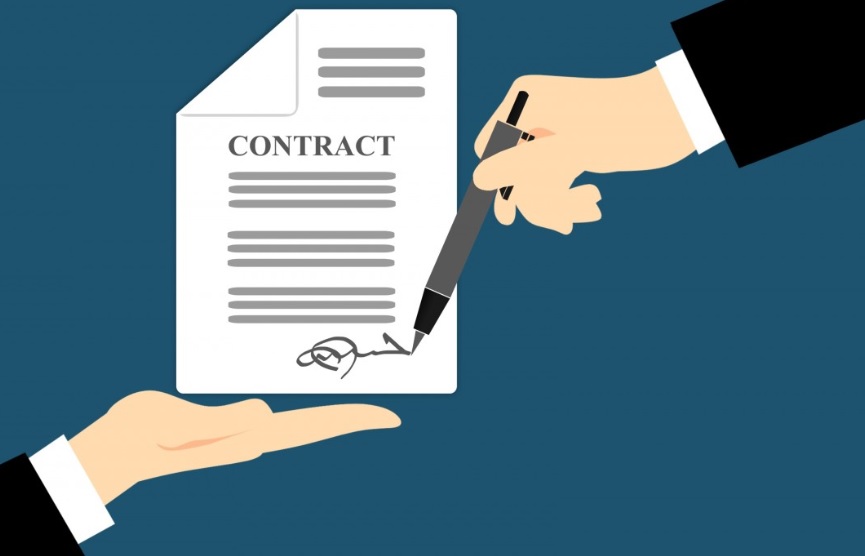 Thank you, prospective renter, for reading our property management rental requirements at El Dorado Houses for Rent. Remember, three parties are involved when renting a home – property management, the homeowner, and yourself. If you are currently renting from another property manager, that is the fourth party since you will need to put in a 30-day notice with them in order to vacate your current home. Therefore, mitigating risks and confusion for everyone is our goal here. We believe you should have access to and total awareness of our application policies and procedures. Additionally, if you do not meet these standards, talk with us before applying. Application fees are non-refundable, and we do not want you to waste your money. Please read this page prior to completing a rental application.
Renting a property with any property manager will always require a completed application. This non-refundable application requires you to provide references, proof of income, and a credit rating history check. Once approved, a security deposit will also be required. While property management requirements may vary slightly from one landlord to another, these renting factors often depend on the monthly cost of the rental, supply, and demand. El Dorado Houses for Rent usually has a high demand for rental properties, and therefore, specific requirements must be met before reserving and moving into your new home.
Thank you, prospective renter, for applying with El Dorado Houses for Rent for your housing needs. El Dorado Houses for Rent property management requires completing all applications and fees paid before consideration. All completed applications are processed daily. Application fees are always non-refundable, therefore reading this entire page will be helpful for any prospective renter.
A complete application will contain:
$50 Application fee for each application submitted
Income verification submitted for each applicant (includes roommates)
Security Deposit to hold the property (most expeditious but optional)
Complete El Dorado Houses for Rent application (individuals 18 years & older)
Income Rental Requirements
Property Managers, like landlords, want to verify that your monthly income is adequate to cover the costs involved with renting a property. Four recent pay stubs are enough to validate what you bring home. Income requirements for renting a house vary, sometimes depending on the homeowner's discretionary exception. Applicant and tenants must make 2.75-3 times or more monthly income to qualify for the property being rented or leased. This is sometimes referred to as an affordability measure. Section 8 vouchers and certificates may be accepted and are subject to the approval of the property manager. Employment and income must be verifiable by the property manager.
Credit History and Requirements for a Rental
A credit check is a standard operational procedure for a property manager. To ensure a safe transition of the property, a landlord needs to know your financial past to ensure that you pay your bills and do not default on those commitments. Naturally, a good score is necessary in many cases to qualify for a rental property. A prospective renter with El Dorado Houses for Rent requires good credit without outstanding debts. Any prospective renter will require a credit history check through the application process. Please let us know if any issues with your credit might impede your rental application process. El Dorado Houses for Rent charges $50 to applicants for non-refundable credit checks. Therefore, if you have issues that may come up in your credit history, it is best to discuss them ahead of time.
Reference Requirements for Landlord
Statements of good character and reliability written by past landlords, employers, and friends are required and encouraged. These references need to include their name, position, and contact information. These statements can be written in a letter format. Other reference checks may consist of emails or phone calls to old landlords and employers. References help create a complete picture of your history as a worker, a tenant, and in personal relationships. Homes take a great deal of investment and upkeep, and our homeowners want to know that the renter of the property will be responsible for the rental property and a good fit with other inhabitants onsite.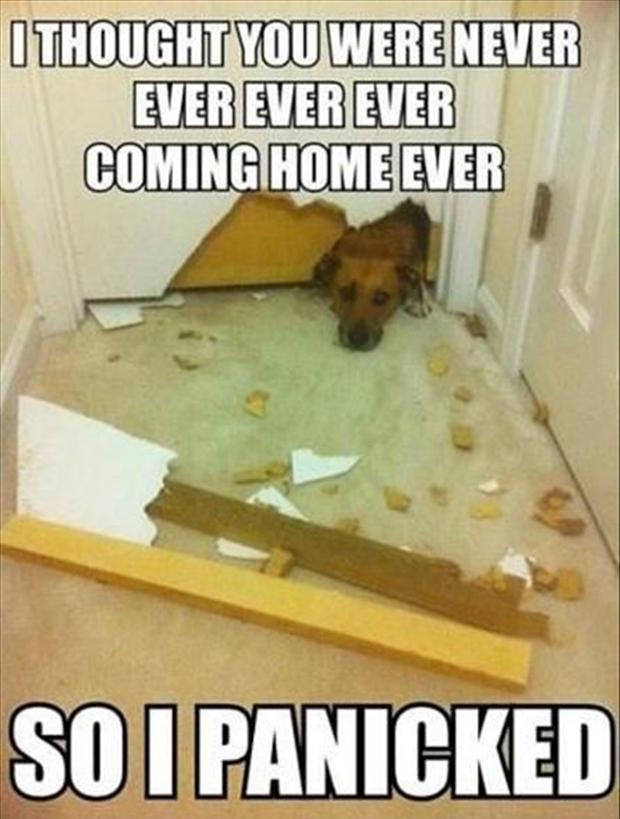 Pet and Security Deposit Requirements
A security deposit is a required element in securing your future home with El Dorado Houses for Rent. Deposits protect landlords from failure to pay rent and for billing against damage done to the property during your leasing agreement. To rent a property, you must have adequate money in the bank or cash on hand to pay a security deposit (equal to 1-month rent or more). The first month's rent is also required at the same time. In some cases, the rental may require a security deposit of first and last month's rent.
Emotional Support Animals
The Fair Housing Act (FHA) is a federal law that prevents discrimination against renters in their house. Companion, service, and emotional support animals are accepted with official documentation. These animals will not require a potential renter to provide an additional deposit or increased service fee. The tenant will be held liable and accountable for any damage the animal may cause. Breed and weight restrictions also do not apply to assistance or service animals. To qualify for these exemptions, you must provide an official, hand-signed letter from a doctor with a formal header. An emailed version of this letter directly from the doctor is also accepted.
Features that may Disqualify you as a Prospective Renter
Puppies and Kittens are NOT allowed
Dog and Cat must be at least one year of age
Baby-sitting or caretaking of any other person(s) animals or pets is NOT allowed
Barnyard animals, reptiles, rodents, and miscellaneous mammals are NOT allowed
Rental & Tenant History
No forcible entry and detainer (FE&D evictions) unless there is verifiable documentation that the landlord was at fault. However, a FE&D due to property damage, unpaid rent, drug use, or any criminal activity by the resident will not be accepted under any circumstance. Any previous eviction, filed or granted, must be paid in full. No history of any damage to a rental home or an outstanding balance due from a previous residence with a property management company. If there is outstanding money with a property management company, it must be paid in full of receipt. If the money is not paid in full, the applicant is automatically denied. If a prospective renter has no prior rental history then you may be required to use a qualified co-signer. The co-signer must complete a rental application, have a good credit history, and be willing to sign a rental property lease.
Co-signer Requirements
Verifiable income of at least 4.5 times the rental amount
Co-signer must complete the application and pay the application fee
Must meet all the same requirement as the applicant and have a credit score of 650 or higher
Requirements for Property Rental
No Evictions newer than 5 years old
All inhabitants at the home or residence must be on the lease
Rent received after the 3rd of each month is accessed a late fee
Essential utilities must be turned on and confirmed before move-in
Required to be 18 years of age or older to complete an application
Rent is due on the first day of each month and payable to El Dorado Houses for Rent
Security Deposit must be certified funds, money order, or wire cleared before move-in
If you and El Dorado Houses for Rent seem like a good fit, please call us today for upcoming availability or to see a home that is currently available for rent.
Prospective Renter Disqualification Offenses
Arson
Sexual Misconduct
Harassment & Stalking
Registered Sex Offender
First or Second-Degree Murder
First through Third Degree Assault
An Attempt to commit one of the above crimes
Conviction in another jurisdiction that would be a violation of the above crimes
Crimes that MAY Disqualify you as a Prospective Renter (w/limiting conditions)
Felony DUI
Felony Theft
Felony Forgery
Terrorist Threats
Felony Burglary
False Imprisonment
Felony Controlled Substance
Simple or Aggravated battery
Second Degree Manslaughter
Criminal Vehicular Homicide or Injury
Felony Drug or Narcotics Convictions
Attempt to commit one of the above crimes
Weapons charge or failure to carry without a permit
Conviction in another jurisdiction that would be a violation of the above crimes
El Dorado Houses for Rent operates in accordance with the Federal Fair Housing Laws. (The Fair Housing Amendments Act of 1988) Agents understand that it is illegal to discriminate against any person because of national origin, race, color, sex, religion, handicap, or family status. This applies to the sale or rental homes or a place of residence. It also applies to advertising, the sale, or rental of a home and the financing or real estate appraisal process. This applies to all the rental homes managed by El Dorado Houses for Rent in Kansas.
As a disclaimer, federal, state, and local city jurisdictional laws on tenant and landlord relations always supersede statements on this page. Additionally, new laws may be enacted to do not reflect up-to-date information found on this page.