Landlord Mistakes in Butler County Kansas
El Dorado Houses for Rent has compiled a list of landlord mistakes often made by investors looking to get in on the rental action in Butler County. We hope that by providing this list, you will see why hiring a professional company will be in your best interest.
Reading and Familiarizing themselves with Landlord and Tenant Laws in Kansas
It is essential to understand the laws that protect both landlords and tenants alike. El Dorado Houses for Rent understands and follows these laws. These laws range from discrimination, fines, to proper handling of security deposits. Not to mention the independent attorneys at our disposal.
A great example is a late fee. The most you can charge in the state of Kansas is $20 per month or 20% of the monthly rental amount, whichever is greater, for each late rental payment. Charging more would be illegal without proving that a higher late fee is reasonable. Charging less would not provide equitable compensation for a late mortgage payment for the landlord or homeowner.
Conducting Background, Credit, and Landlord History Checks
Access to proper screening prior to renting to a new tenant is especially important. We have the process and sources. However, if you find a random location on a Google search, you may find one, but it will end up costing more than you can a tenant might want to pay to apply. Credit, previous rental history, and employment verification are important. Have you ever considered the idea that a potential tenant might be a registered sex offender or have other felonies? El Dorado Houses for Rent has a comprehensive and detailed screening process that includes all of these.
Treating their Rental Property like a side project
Buying a rental home is like starting a business and should be treated this way. Rental properties should not be a side project. Purchasing a home, you do not live in should have a list of considerations. Return on investment (rent to cost ratio), property management costs, insurance, and the level of upkeep needed to maintain desirability in a competitive rental market.
Record Keeping for Taxes
Poor record-keeping leads to lost tax advantages, low profits, unstable income, and possible issues with tenants and laws. El Dorado Houses for Rent uses industry-specific software to create detailed monthly statements and annual accounting, complete with 1099.
Property Management without Experience, Tools, Support, or Time
Buying a home, putting a sign out front, handing the home's keys over, and profits roll in is the vision. However, it is just not that simple. Home inspections, taxes, background checks, maintenance calls, service providers, business accounts, 24-hour emergency service (emergencies do not take time off), professional tenant relations, unique and complex tenant-landlord laws.
Asking too little for Rent
El Dorado Houses for Rent is knowledgeable on market rents and can help you set just the right rent amount for your home. Variables that often play a part in this are upkeep, location, age of the house, and when the home was last updated. We see all too often that For-Rent-By-Owner homes are underpriced in Butler County, Kansas. Maximize your home rental power with our property management service.
Performing Preventative Maintenance
El Dorado Houses for Rent helps you manage routine maintenance that is often overlooked by people trying to manage the property themselves. Leaves clogging up gutters can often cause unnecessary erosion and foundation exposure.
A common theme in Butler County Kansas is that rental properties frequently do not have gutters. This often proves to be a common theme and regularly contributes to foundations beyond repair across the Butler County area. Burying gutters is often the best way to combat these issues and avoid costly foundation repairs or degradation of marketability in the future.
A homeowner should not wait for damage to occur before it gets the landlord's or renter's attention. Waiting for these problems to arrive is often expensive, profit-delaying, time-consuming, and inconvenient at best.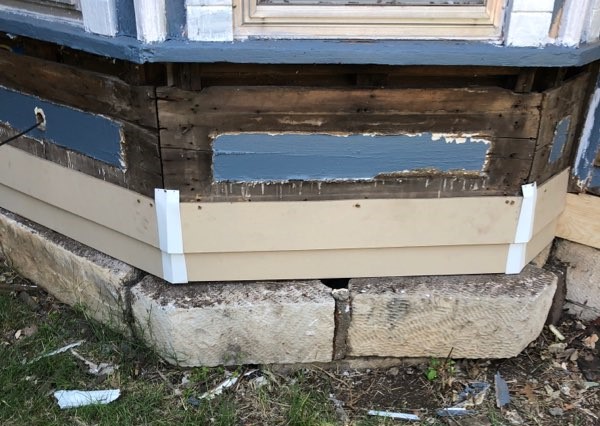 Improvement of Rental Property
Improvements to your property often bring returns to a homeowner. El Dorado Houses for Rent provides inspections at the request of homeowners or when a tenant vacates the property to catch needed improvements and make applicable suggestions.
Hiring the Wrong Companies for Maintenance and Service calls
Hiring someone who charges less to do repair, maintenance, or improvement can be more costly in the long run. They might be juggling too many other jobs, delay your project unnecessarily (which can reduce profits, turnaround, and lower tenant satisfaction), or just not do what they say they were going to do in the first place.
We see this happen with landlords regularly—a homeowner choosing to use their own person to do the work. El Dorado has a list of reliable and professional vendors that we have used for years in the event we need to go outside our team's specialties. The work they perform for us is quality and dependable.
We are here to Help
Consider El Dorado Houses for Rent in Butler County Kansas as your property management provider. We manage real estate properties in Rosalia, Towanda, Andover, Augusta Prospect, Leon, Benton, Potwin, and obviously our hometown of El Dorado, Kansas.